ECO-HOTEL in Tulum, Mexico
Eco-Hotel in Tulum, México
Stay at Casa Xamán, an amazing experience that will free your mind & touch your soul. Very cozy rooms, 100% ECO PRIVATE SUITES, private terrace, fresh and quiet areas, located at the beach side (3 min walk).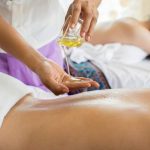 Spa Casa Xamán
Spa offers a wider variety of healing bodywork and energy work to better assist retreat guests in achieving their optimum health goals, both physically and energetically during their stay with us. 15% discount booking now.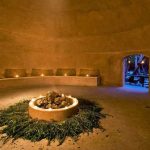 Temazcal Casa Xamán
The temazcal is a physical, mental and spiritual purification ceremony. We enter in the inipi to let go of what we don't need for our daily life, to let go of our fear, anger, depression and every single thing that don't really belong to us. We have group and couples 90 minute ceremony. 15% discount booking now.
Are you looking for high speed internet to work?
We understand the need of Digital Nomads. That's why we created co-working facilities with high speed internet, so you can keep working and enjoying Tulum with Casa Xamán.
Send a message for more information and we'll reach you as soon as posible.